The Group Photo Shoot...There is a Big Difference!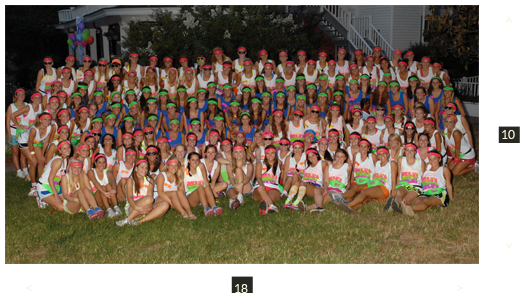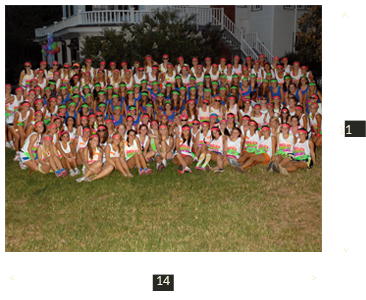 All of our chapter photographs are printed as 10x18 photographs, whereas our competition offers this image as an 11x14 print. Although this may seem like a minor difference on the surface, the benefits are manifold. For starters, you are getting 20% more photograph for your money, as our prices are equal to or less expensive than our national competitors. In addition, the rectangular shape of our prints allow for fewer, wider rows for your members. This allows for less depth in the photograph allowing for the faces of your members to appear larger and more sharply in focus. With the combination of this larger print size and more practical layout, our customers benefit greatly. Not only do they receive sharper images, but the most important part of the image – the faces of the organization's members – are as much as double the size of what they would be in our competitor's images.
In addition, our photographers always show up at least 1.5 to 2 hours prior to the scheduled time for your bid day photographs. This allows them ample time to set-up lights, equipment, chairs, risers, and/or benches so that we can photograph your organization wherever you desire. Whether it be your sorority house, a legendary campus landmark or your favorite local venue, our staff makes sure to do everything they can to fulfill and exceed your expectations.
In contrast, it is not unusual for our competitors to arrive just a few minutes before your new members or even well after they meet up with your organization. Because these photographers are often subcontractors, very few of them have access to items such as risers and benches or the other equipment necessary for getting the best image of your organization. As a result, the photographer does not have any choice but to rely on what is available to them on location, compromising the quality and potential of your precious keepsake from this momentous occasion.
One of the most important variables (arguably the most important) in photography is lighting. In order to capture the best image, it is imperative that your subject be adequately and evenly lighted. Members of the Greek Photo Network always use the equipment that is best suited for the environment we are photographing in. We have witnessed many cases where subcontractors for our competitors attempt to light a group of 150-200 members with a small, top-mounted flash, resulting in inadequate, center-weighted, uneven lighting.
If you have not already, please take a few moments to peruse our image gallery; if you are currently using a national Greek photography company, you should notice a big difference.
So how do you benefit from choosing a member of the Greek Photo Network? Bigger Photographs. Higher Standards. Greater Quality. Better Service.
Composites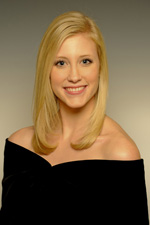 Composites are essential keepsakes for your organization, and members of the Greek Photo Network realize how invaluable these mementos are to your members. They epitomize not only the importance of each unique member of your organization, but also the collective value of all the sums together. Our members have distinguished that the key to a great composite is capturing the best individual photograph for each member. Our staff arrives at least one hour prior to your portrait session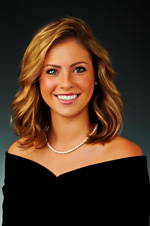 to set up all their equipment and calibrate their settings, ensuring that we are fully prepared as soon as your session begins.
Our competitors often treat composites the same as yearbooks, quickly and thoughtlessly capturing one or two frames of each member and moving on to the next member. In contrast, we dedicate ample time to each member to make sure we capture the best image possible. Not only do our photographers make sure to get the best image of each of your members, but your members will get to select their own image immediately after their portraits are taken! You don't have to take our word for it – see what our customers have to say: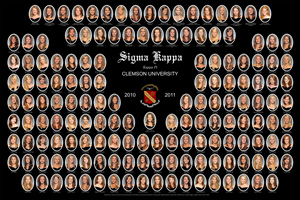 "I just wanted to express my thanks and appreciation for your company. Our pictures were taken today for Composites at Clemson University, and I must say it was the best experience with this process that I have had in the past 3 years. The photographer was very nice and was willing to help us get the best pictures possible. His attitude and professionalism were very appreciated. His mannerisms were appropriate and the process was very easy. Thank you so much for what you do, and please realize that this makes a big difference!"
Jessica F, Sigma Kappa, Clemson University
Not only do we make the photographic process for composites easy and enjoyable, but we also offer a wide array of options so that you can make your composite unique to your organization, with multiple options for layout, color scheme, font styling, and framing. You also get the opportunity to proof your composite before the order is finalized to ensure there are no errors with coloring, spelling, or layout. Not only will we get the best photograph of you and your members, but you can rest assured that your composite will appear exactly as you want it when finalized.
We also get to work on developing your composite as soon as your photographs are taken so that we can get them to you as quick as possible. All of our composites are delivered within 25-45 days following your session.
So how do you benefit from choosing a member of the Greek Photo Network? More Choices. Higher Standards. Greater Quality. Better Service.
More Information
If you need information about any of our services, please feel free to use our contact form, send us an e-mail to joel@photospecialties.com, or give us a call at 800-722-7033.